Music Lessons in Ventura, Thousand Oaks and Santa Barbara
Lessons available at all Instrumental Music locations!
MUSIC LESSONS
One-on-one music instruction is a time-honored way of learning to play. Due to the complex nature of how we interact with a musical instrument the feedback of a private instructor is essential. While it is possible to learn in a group setting, the distractions and limited individual interaction may drastically inhibit your progress. Private lessons are one-on-one sessions which meet once a week. During your lesson, you and your instructor focus on your goals and progress at a relaxed, comfortable pace.
Music lessons for all ages & levels!
Because our music lessons are private you won't have to deal with a room full of kids or an intimidating group of experienced players. All you need is a desire to play or improve and our teachers will take you where you want to go at your own pace. Your private lesson will be fun and tailored specifically towards your interests and goals. You'll have fun, progress at your own pace and learn what interests you. Weekend and evening lessons are available for busy schedules.
Learn to play guitar, not pretend!
While some programs teach you to pretend to be a rock star. We teach you how to play your instrument and great players ROCK best! For legitimate ensemble experience our Thousand Oaks location offers RockShop™ which is a group setting that supplements private study. In addition, we also offer Student Showcase events without the hype and exorbitant fees.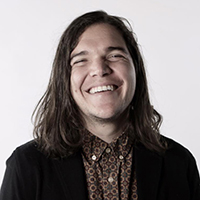 Eric Davis
Electric and Acoustic Guitar, Bass, Ukulele, Piano, Mandolin, Banjo, Voice, Songwriting
Eric Davis is fluent in all genres of music and is comfortable working with students of all ages and abilities. He has a Bachelor's Degree in Jazz Guitar Performance from CSUN, has debuted original music at historic jazz venues, and toured to Seattle and back with his rock band. His passion for teaching remains constant. He loves watching students grow and discussing all the lessons music has to teach us about life and friendship and discipline.
Lesson Days: T, W, TH
Rates: $35/lesson; first free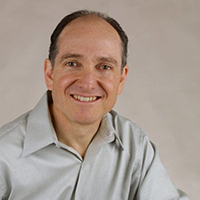 Vic Grady
Guitar, Bass, Vocal, Piano: Beginning - Intermediate
With more than 40 years experience as a music instructor, I am especially adept at getting beginning musicians up and playing within a relatively short time. My easy manner and flexible approach to music instruction make me the ideal choice as an instructor for all ages and ability levels. The goal is to have fun while you're learning and, with my unique two-facet approach to music instruction, you'll do just that! I combine fundamental music training, sight reading, basic technique, and music theory (the "basics) with a fun and exciting "hands-on" program of modern song study and application.
Lesson Days: M
Rates: $40/lesson; $120/month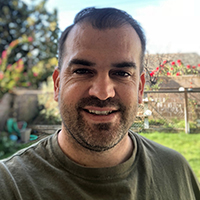 Jason Morgan
Drums: Beginning - Advanced
Jason has over 20 years of performance experience and 10 years of teaching experience. He has had extensive schooling and private instruction in both drum set and orchestral percussion. Jason covers all styles of music including orchestral and marching percussion and teaches rhythm through the integration of sight reading, theory, and improvised groove. He is patient and great with all ages and skill levels. Instruction offered for all styles. Focus study offered for Rock, Jazz, Blues, Metal, Orchestral, and Marching. He is great with beginners.
Lesson Days: M, T, W, TH, F
Rates: $35/lesson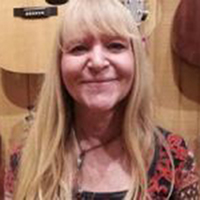 Jani Baldwin
Electric and Acoustic Guitar, Ukulele, Bass, Piano, Singing, Songwriting
Jani is a professional singer-songwriter and has been writing songs and performing her whole life, and has been teaching at Instrumental Music since 2001. Jani can teach you to sing and play your favorite songs on acoustic, electric, and/or classical guitar, ukulele, bass, piano, write songs using simple chord theory, improvise solos, and jam with your friends. She can also teach you how to read notations and tablature quick and easy using her sing/color system. She can teach any style or help you refine your originals.
Lesson Days: M, T, W
Rates: $35/lesson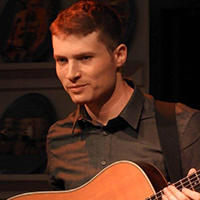 Ethan Sherman
Electric and Acoustic Guitar, Banjo, Mandolin, Electric Bass
Ethan holds a degree in Studio Guitar Performance from USC, and enjoys teaching guitar and other fretted instruments. He's performed with a wide variety of musicians, including Nels Cline (WILCO), Aoife O'Donovan (I'm With Her), Robert Fripp (King Crimson) and Mike Marshall (bluegrass mandolinist), in addition to his own projects. Lessons are always custom-designed for students' individual interests. With his deep experience in virtually every area of professional guitar playing and music-making, Ethan is the ideal instructor for any student who is just beginning on their instrument, or for someone who's already been playing and wants to take their skill to the next level.
Lesson Days: F
Rates: $35/lesson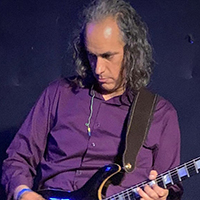 Louis Olachea
Guitar: Beginning - Intermediate
Louis has been playing guitar for over 25 years, and has been teaching for more than 10. He has a Journeyman Certificate from GIT/Musician's Institute, an A.S. in Music Performance from Ventura College, and has studied with Brett Garsed, Paul Gilbert, Adam Haley, Tom Kolb, Carlos Gonzales, and Scott Knight. Louis' lessons are on the acoustic or electric guitar, and are great for a beginner student up to the intermediate level! He focuses on rock and pop styles, along with teaching you how to read music and understand music theory.
Lesson Days: W, TH, F, S, SU
Rates: $35/lesson; $120/4 lessons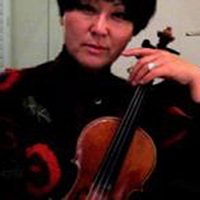 Moon-jun Allison
Violin: Beginning - Advanced;
Piano: Beg- Intermediate
Moonjun Allison was born in South Korea and graduated from Yonsei University. She has won numerous competitions, toured and appeared on national television in several countries including Korea and Japan. She has performed as a soloist with the Ventura County Symphony and the Moorpark Orchestra, and her resume includes working with Andrea Bocelli, Pinkus Zukerman, Maxim Shostakovich, Steven Mercurio, and Andre Previn. Moonjun is currently a member of the New West Symphony and Santa Cecilia Orchestra. She is a freelancer, educator, involved with studio recording, and plays keyboard for her church.
Lesson Days: M, TH, F, S
Rates: $40/lesson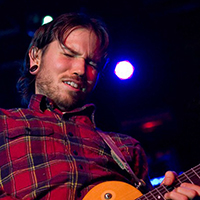 Eric Sullivan
Guitar: Beginning - Advanced
Eric has had a professional music career since the age of 16 and studied at the New England Conservatory in Boston. He likes to work with students on developing a teaching program customized to their musical goals. if you're new to music, Eric can teach the basics and to play your favorite tunes quickly. You'll also be learning music theory, ear training and technique along the way. If you're looking to fine tune your skills, he has international touring and major label recording experience to guide you in forging your own sound in any style. Let's get started!
Lesson Days: M, S
Rates: $35/lesson
Mike Velasquez
Electic & Upright Bass: Beginning - Advanced
Knowledge and Experience are two words that can sum up Michael (Mike ) Velasquez's approach to Bass Playing and Teaching. Having the opportunity to have played with some very talented musicians in the Ventura, Los Angeles, Santa Barbara areas, and beyond, has resulted in information from the stage, in the studio, and in the books, to be shared with students. He has toured the world with several award winning Artists as well as played the local scene with many accomplished acts. Mike says "It's the things you don't see in books that one sometimes needs to know to make the music conversation fun." Michael Velasquez is one of the top on call and fill-in players in the 805 county and more. Styles diverse as: Rock. Blues. Spanish, Funk, R&B, Country, Jazz, Mexican and Hawaiian can be taught and explained, as well as technique and equipment usage.
Lesson Days: M, W
Rates: $30/lesson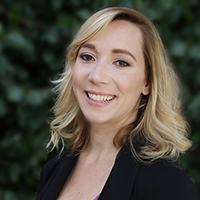 Jaclyn Urban Luna
Vocal, Piano, Ukulele
I am passionate about guiding each student to explore their musicality and full artistic expression in the realms of singing (all levels), as well as piano and ukulele (beginner-intermediate levels), in both Contemporary Music and Classical repertoire. Emphasis in singing instruction is placed on functional somatic voice work, healthy vocal technique through successful breath support, effective vowel modification, and increased self-awareness and freedom in the body. Emphasis in piano and ukulele instruction is placed on effective music reading and musical expression, using the Alfred Book Series. Jaclyn is trained in functional Somatic Voice Work, the LoVetri Method (All Levels), and is a professional opera and musical theater vocalist. She carries a Master's in Music- Vocal Performance/Opera (CSUN '15) and a Bachelor's in Music Education (Nazareth College '16).
Lesson Days: T, SU
Rates: $35/lesson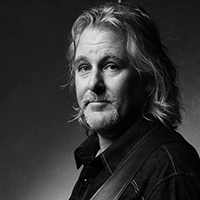 Jon Francis
Electic and Acoustic Guitar
Jon Francis has twenty five years of teaching and playing experience. Styles taught include: Rock, Blues, Classical, Jazz & Flamenco guitar. Aside from teaching, Jon plays weekly playing solo Spanish guitar at the El Encanto hotel and playing clubs with cover bands. Upon graduating from G.I.T., Jon started teaching guitar full time. He has studied with Jorge Strunz of Strunz & Farah and session guitarist Buzz Feiten to name a few. Jon released his Latin / Flamenco CD "A Night in Madrid" in 2010 and is available on iTunes.
Lesson Days: T, W, S
Rates: $35/lesson
Thousand Oaks Instructors
---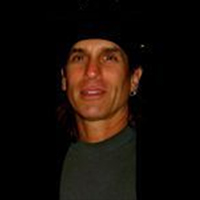 Derol Caraco
Guitar, Blues, Jazz, Rock, Metal, Improv
I have been teaching on Mondays at Instrumental for 20 years. Since my late teens I was taught and mentored by Ted Greene. I also learned a lot from Scott Henderson, Larry Carlton, Joe Pass, and a bunch of shred rockers. I taught at Musicians Institute in the late 80's. I've toured and recorded with Windows, Lee Oskar, Fear, Nancy Sinatra, Billy Ray Cyrus. My former students have gone on to play with Ray Charles, The Red Hot Chili Peppers, Jewel, Miley Cyrus, The Jonas Bros, Colbie Caillat, Helen Reddy, Ozzie Osbourne. I am very patient, but like to challenge my students. I am expert in making harmony and theory easy to understand and apply. I like to give my students the tools to be able to play any style of music that pleases them. If you are a beginner or a part time player I'll make it fun. If you are looking to develop into a pro, that is my specialty.
Lesson Days: M 2-9pm
Rates: $140-$175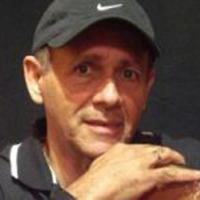 Fredy Schiftan
Guitar
Freddie Schiftan has been teaching at Instrumental Music for over five years. He is an accomplished international classic guitarist. Born in Spain and growing up in South America, later traveling to the Middle East. He achieved new levels of understanding Flamenco music and what it means to be a Flamenco Guitarist. While studying in Israel he was awarded several musical awards for his performance and style. Freddie welcomes students of all ages and levels to offer the basics and secrets of hand performance. Dating back to the 1860's and the Invention of the modern classic guitar first origination in Spain.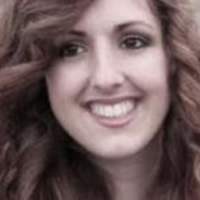 Julianne Corette
Piano and Voice
Julianne Cornelius has been singing and playing piano for over twenty five years. She has performed at many venues in Los Angeles and Southern California as well as the Southwest including The House of Blues, The Viper Room, The Karma Lounge, and The Palms. Julianne has also been involved in many studio/recording projects throughout the years. In addition to performing, Julianne has been teaching vocal lessons and piano lessons for more than 10 years. Julianne's vocal lessons incorporate vocal technique/placement, proper breathing, strengthening of the voice/increasing vocal range, and performance/stage/mic technique. Her piano lessons focus on all areas of musicianship including note reading, rhythmic skills, body posture, proper fingering, artistic expression, music theory, songwriting and vocal accompaniment skills.
Lesson Days: Tues. Wed. Thurs.
Rates: $140-$175 / month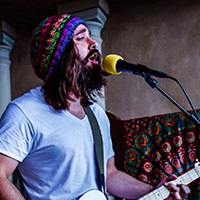 Matt Corette
Guitar and Voice
Matt Corette is a graduate of Musicians Institute. He has studied privately with Shrapnel recording artists, Paul Gilbert, Bruce Bouillet, and Scott Henderson, as well as many other accomplished musicians. Matt specializes in all styles of rock, heavy metal and shred guitar, but plays blues, country, classical, jazz and reggae with equal knowledge and passion. He has been a guitar instructor at Instrumental Music since 2004.
Lesson Days: Tues. Wed. Thurs.
Rates: $140-$175 / month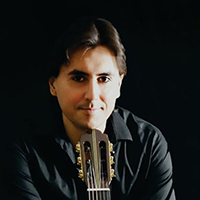 Rogerio Peixoto
Guitar
Rogerio Peixoto is a passionate teacher who enjoys helping aspiring players to reach their own goals. With 30 years of experience spanning four different countries and several styles, he was a performing classical guitarist in his native Brazil when he attended the world renowned Musicians Institute in Hollywood, acquiring improvisational and compositional proficiency.
After a period in Spain and France he returned to the US in 2013, and has been performing, recording and teaching ever since, with credits including session work at Capitol Studios, performances in NYC and Southern California, and compositions partnered with guitar luminaire John Pisano.
He has a solo instrumental album with virtuosistic pieces by composers as Bach, Tarrega and Villa-Lobos, and is currently working on a record of his own writing, combining several types of guitar. A genuine lover and player of often very different styles, Rogerio is equally versed as a teacher of classical guitar, blues, rock, metal and Jazz/Latin.
Lesson Days: Mon. Tues. Wed.
Rates: $140-$175 / month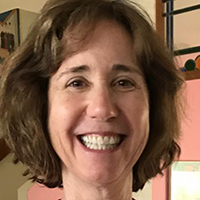 Lori Martinez
Guitar
Lori has been teaching guitar and ukulele for the past decade ,tutoring students from five to eighty. After graduating Dick Grove's School of Music where she learned improvisation, reading and playing with other musicians she joined her first band.
Lori has performed at various venues playing an array of styles from blues , top 40 and originals in English and Spanish.
Lesson Days: Mon. Tues. Weds. Thurs.
Rates: $140-$175 / month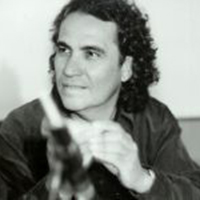 Victor Bisetti
Drums
Victor Began playing drums at age 14. Studied privately with Ralph Humphrey. Attended Los Angeles City College and California Institute of the Arts for Music. He started working professionally in the mid 1970's in clubs, small concert events and general working situations. In the 1980's he played in several rock bands and began teaching. In 1990 he began working with the Los Angeles band Los Lobos, that lasted up until spring of 2005. Since leaving Los Lobos, he has continued to teach and work more in the recording and composing side of music as well teaching. He has created new techniques for teaching young drummers which help today's young student connect with other young players much sooner than when he was growing up. Victor believes that music will always be here to share and to save our souls, hearts and minds……. Victor Bisetti has been teaching at Instrumental Music since November of 2008, and has had great success with all his students. Many are now starting college and are prepared to continue in music.
Lesson Days: Tues. Wed. Thurs.
Rates: $140-$175 / month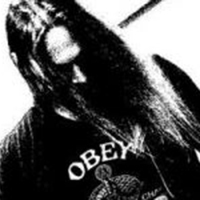 Dave Bates
Guitar
Dave's obsession with music began in 1982. His 26 years of musical experience has sculpted him into a diverse and talented musician and a dynamic performer. Musician's Institute – Dave is a graduate of Musician's Institute – Guitar Institute of Technology. He received a Professional Music Degree in 1996. Dave was recently featured in a promotional CD for GIT entitled "MI JAMS Vol. 2". In addition, He has studied Digital Recording and Classical Music at Pierce College. Dave plays guitar for the band Bleed. This band features Robin McAuley on vocals (MSG, Grand Prix, V project) The band regularly performs nationally. http://www.Bleedrocks.com
Dave has been a private guitar instructor for over 14 years (averaging 70 students a week). He has done clinics for T.C. Electronics and Drum TV. He played guitar in the House Band on the TV set of the Warner Brother's Show "Zoe" was in the house band for the CBS TV show "The Whitey Ford show
Lesson Days: Saturday
Rates: $140-$175 / month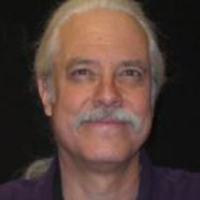 Jym Schwartz
Guitar, Bass, Mandolin, Banjo and Ukulele
Jym Schwartz started playing guitar the the age of 14. He continued to study music throughout high school and played in a number of bands in the Detroit are. He then went on to study music at Macomb College in Michigan and has since then been teaching music for more than 35 years. Jym is our senior instructor at Instrumental Music and has been teacher here for 16+ years. Jym is the perfect match for any aspiring guitar player looking for all the right paths to take on becoming the best musician you can be.
Lesson Days: Monday through Friday 3PM to 11PM
Rates: $140-$175 / month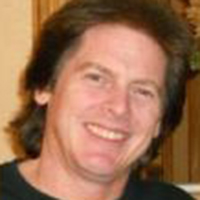 Rick Sailon
Classical Violin, Fiddle (All Styles), Mandolin, Guitar & Bass
Music Major-UNLV. Over 25 years of teaching experience. Some of his students include Ben Stiller, Thomas Gibson (Criminal Minds), Jeanne Tripplehorn, Judd Appatow (movie producer) and John Fogerty 2 sons Shane and Tyler. Rick's done extensive touring, TV, move and session work for Laura Branigan, Dolly Parton, Johnny Carson, Jim Messina, South Park and Walker Texas Ranger… Rick teaches all styles and all ages from beginning to advanced.
Lesson Days: Monday through Saturday 11AM to 9PM
Rates: $140-$175 / month
Santa Barbara Instructors
---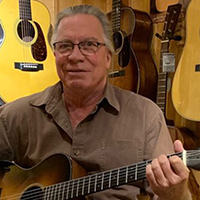 Tom Murray
Guitar, Ukulele
Tom Murray has been one of Santa Barbara's leading guitar instructors since 1985. He has studied music at a college level at both UCSB and SBCC. Tom was named Santa Barbara City College's Music Student of the Year and was shortly after awarded the UCSB's Regent Scholar. He teaches several electric and acoustic guitar styles and specializes in slide guitar. Students can expect to cover music theory, sight reading as well as songwriting!
Lesson Days: Monday-Saturday
Rates: 160/month, 40/half hour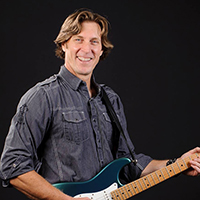 Scott Knight
Guitar, Ukulele, Mandolin, Bass
Scott Knight has been teaching all levels of musicians from Tennessee to California since 1989. He is a G.I.T. honors graduate at the Musicians Institute of Technology as well as an honors graduate in music at Belmont University. He instructs all styles of music with a specialization in rock and offers lessons in guitar, bass, ukulele and mandolin. Scott makes a point to personally assess student playing level and discuss future goals. Every individual will have their own lesson plan specified to their needs! Many of his students are now professional musicians recording and performing their own music!
Lesson Days: Monday, Tuesday, Thursday, Saturday
Rates: 160/month, 40/half hour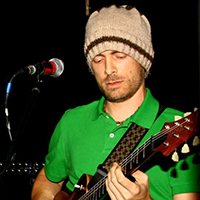 Joey Fior
Bass, Guitar
Born and raised in Santa Barbara, Joey has been playing guitar for over 30 years and has been teaching since 2002. He has received a Bachelor of Arts in music from UCSB with an emphasis in Ethno-musicology. Playing in the Gamelan ensemble, Sitar, Oud & Baglama Saz in the middle East ensemble opened up his musical world. Joey now regularly plays with some of the best musicians in Santa Barbara, Ventura, Santa Maria and Los Angeles in a number of styles and genres. It is his goal to pass on what he has learned to his students, many of whom have continued to pursue music in college and in their careers.
Lesson Days: Monday-Friday
Rates: 160/month, 40/half hour