Music Lessons in Thousand Oaks
Lessons available at all Instrumental Music locations!
MUSIC LESSONS
One-on-one music instruction is a time-honored way of learning to play. Due to the complex nature of how we interact with a musical instrument the feedback of a private instructor is essential. While it is possible to learn in a group setting, the distractions and limited individual interaction may drastically inhibit your progress. Private lessons are one-on-one sessions which meet once a week. During your lesson, you and your instructor focus on your goals and progress at a relaxed, comfortable pace.
Music lessons for all ages & levels!
Because our music lessons are private you won't have to deal with a room full of kids or an intimidating group of experienced players. All you need is a desire to play or improve and our teachers will take you where you want to go at your own pace. Your private lesson will be fun and tailored specifically towards your interests and goals. You'll have fun, progress at your own pace and learn what interests you. Weekend and evening lessons are available for busy schedules.
Learn to play guitar, not pretend!
While some programs teach you to pretend to be a rock star. We teach you how to play your instrument and great players ROCK best! For legitimate ensemble experience our Thousand Oaks location offers RockShop™ which is a group setting that supplements private study. In addition, we also offer Student Showcase events without the hype and exorbitant fees.
Thousand Oaks Instructors
---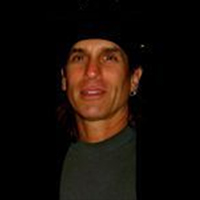 Derol Caraco
Guitar, Blues, Jazz, Rock, Metal, Improv
I have been teaching on Mondays at Instrumental for 20 years. Since my late teens I was taught and mentored by Ted Greene. I also learned a lot from Scott Henderson, Larry Carlton, Joe Pass, and a bunch of shred rockers. I taught at Musicians Institute in the late 80's. I've toured and recorded with Windows, Lee Oskar, Fear, Nancy Sinatra, Billy Ray Cyrus. My former students have gone on to play with Ray Charles, The Red Hot Chili Peppers, Jewel, Miley Cyrus, The Jonas Bros, Colbie Caillat, Helen Reddy, Ozzie Osbourne. I am very patient, but like to challenge my students. I am expert in making harmony and theory easy to understand and apply. I like to give my students the tools to be able to play any style of music that pleases them. If you are a beginner or a part time player I'll make it fun. If you are looking to develop into a pro, that is my specialty.
Lesson Days: M 2-9pm
Rates: $140-$175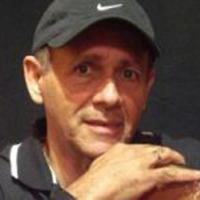 Fredy Schiftan
Guitar
Freddie Schiftan has been teaching at Instrumental Music for over five years. He is an accomplished international classic guitarist. Born in Spain and growing up in South America, later traveling to the Middle East. He achieved new levels of understanding Flamenco music and what it means to be a Flamenco Guitarist. While studying in Israel he was awarded several musical awards for his performance and style. Freddie welcomes students of all ages and levels to offer the basics and secrets of hand performance. Dating back to the 1860's and the Invention of the modern classic guitar first origination in Spain.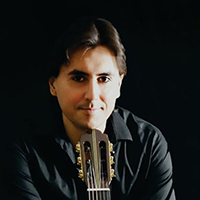 Rogerio Peixoto
Guitar
Rogerio Peixoto is a passionate teacher who enjoys helping aspiring players to reach their own goals. With 30 years of experience spanning four different countries and several styles, he was a performing classical guitarist in his native Brazil when he attended the world renowned Musicians Institute in Hollywood, acquiring improvisational and compositional proficiency.
After a period in Spain and France he returned to the US in 2013, and has been performing, recording and teaching ever since, with credits including session work at Capitol Studios, performances in NYC and Southern California, and compositions partnered with guitar luminaire John Pisano.
He has a solo instrumental album with virtuosistic pieces by composers as Bach, Tarrega and Villa-Lobos, and is currently working on a record of his own writing, combining several types of guitar. A genuine lover and player of often very different styles, Rogerio is equally versed as a teacher of classical guitar, blues, rock, metal and Jazz/Latin.
Lesson Days: Mon. Tues. Wed.
Rates: $140-$175 / month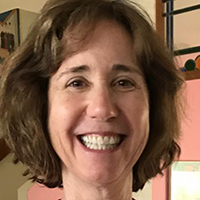 Lori Martinez
Guitar
Lori has been teaching guitar and ukulele for the past decade ,tutoring students from five to eighty. After graduating Dick Grove's School of Music where she learned improvisation, reading and playing with other musicians she joined her first band.
Lori has performed at various venues playing an array of styles from blues , top 40 and originals in English and Spanish.
Lesson Days: Mon. Tues. Weds. Thurs.
Rates: $140-$175 / month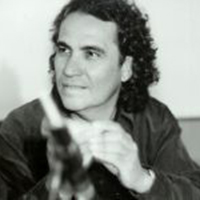 Victor Bisetti
Drums
Victor Began playing drums at age 14. Studied privately with Ralph Humphrey. Attended Los Angeles City College and California Institute of the Arts for Music. He started working professionally in the mid 1970's in clubs, small concert events and general working situations. In the 1980's he played in several rock bands and began teaching. In 1990 he began working with the Los Angeles band Los Lobos, that lasted up until spring of 2005. Since leaving Los Lobos, he has continued to teach and work more in the recording and composing side of music as well teaching. He has created new techniques for teaching young drummers which help today's young student connect with other young players much sooner than when he was growing up. Victor believes that music will always be here to share and to save our souls, hearts and minds……. Victor Bisetti has been teaching at Instrumental Music since November of 2008, and has had great success with all his students. Many are now starting college and are prepared to continue in music.
Lesson Days: Tues. Wed. Thurs.
Rates: $140-$175 / month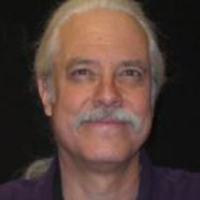 Jym Schwartz
Guitar, Bass, Mandolin, Banjo and Ukulele
Jym Schwartz started playing guitar the the age of 14. He continued to study music throughout high school and played in a number of bands in the Detroit are. He then went on to study music at Macomb College in Michigan and has since then been teaching music for more than 35 years. Jym is our senior instructor at Instrumental Music and has been teacher here for 16+ years. Jym is the perfect match for any aspiring guitar player looking for all the right paths to take on becoming the best musician you can be.
Lesson Days: Monday through Friday 3PM to 11PM
Rates: $140-$175 / month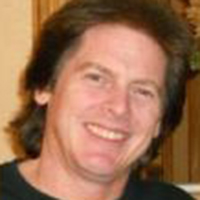 Rick Sailon
Classical Violin, Fiddle (All Styles), Mandolin, Guitar & Bass
Music Major-UNLV. Over 25 years of teaching experience. Some of his students include Ben Stiller, Thomas Gibson (Criminal Minds), Jeanne Tripplehorn, Judd Appatow (movie producer) and John Fogerty 2 sons Shane and Tyler. Rick's done extensive touring, TV, move and session work for Laura Branigan, Dolly Parton, Johnny Carson, Jim Messina, South Park and Walker Texas Ranger… Rick teaches all styles and all ages from beginning to advanced.
Lesson Days: Monday through Saturday 11AM to 9PM
Rates: $140-$175 / month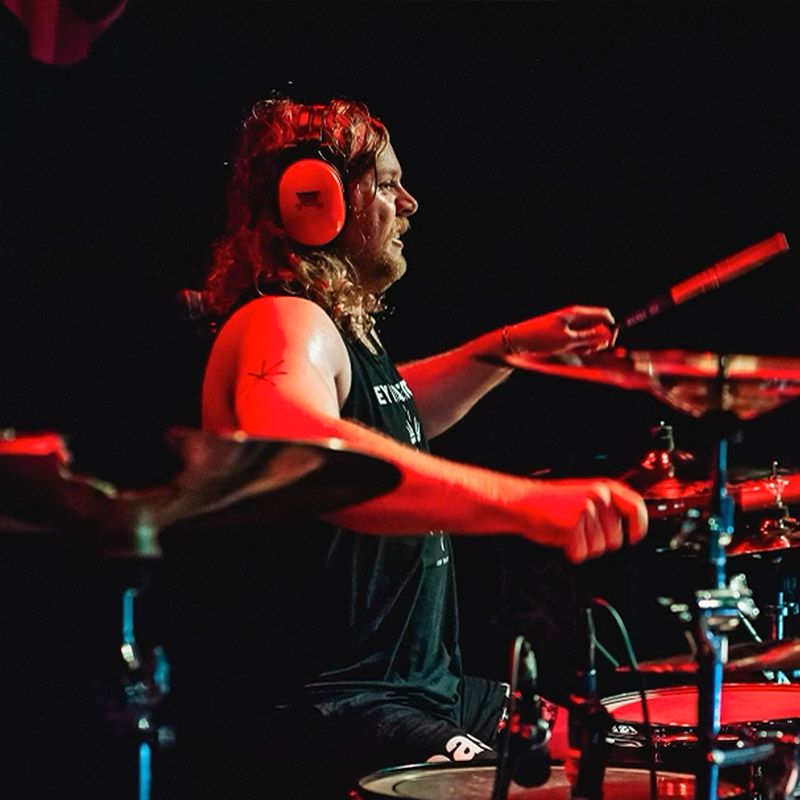 Tristan Peterson
Drums
Tristan Peterson's multi-faceted career is founded upon two core ideas: the discovery of new ideas and experiments, and the democratization of music for all. Playing drums since the age of three, he can mesmerize an audience with musical skills. His wide range of musical influences-ranging everywhere from death metal to free jazz to jungle to rhythm & blues (and everything in between!)-give him a unique style and touch on the instrument that few others have. Having studied with people such as Ndugu Chancler and Gregg Bissonette, he also has a knowledge of drums that comes firsthand from some of the greats. Thanks to his singular blend of influences and approach to music, he has been able to perform with the likes of Arturo Sandoval, Bull of Heaven, Oldowan Gash, Paul Jackson Jr. and more. Tristan plays the drums like no other. Equally important to his unique voice is his desire to share the tools he has with as many people as he can. Tristan understands that music can only be kept pumping if people have the necessary skills at their disposal, so he is always looking for ways to share not just his skills with the world, but the tools he uses to develop and master those skills. When he isn't pushing his own musical boundaries or doing his part to democratize art, Tristan likes to read and write, as well as regularly exercise, because to him, a person also needs to be physically fit and mentally sound to be their best creative self. And being at his best creative self is something Tristan strives for every day.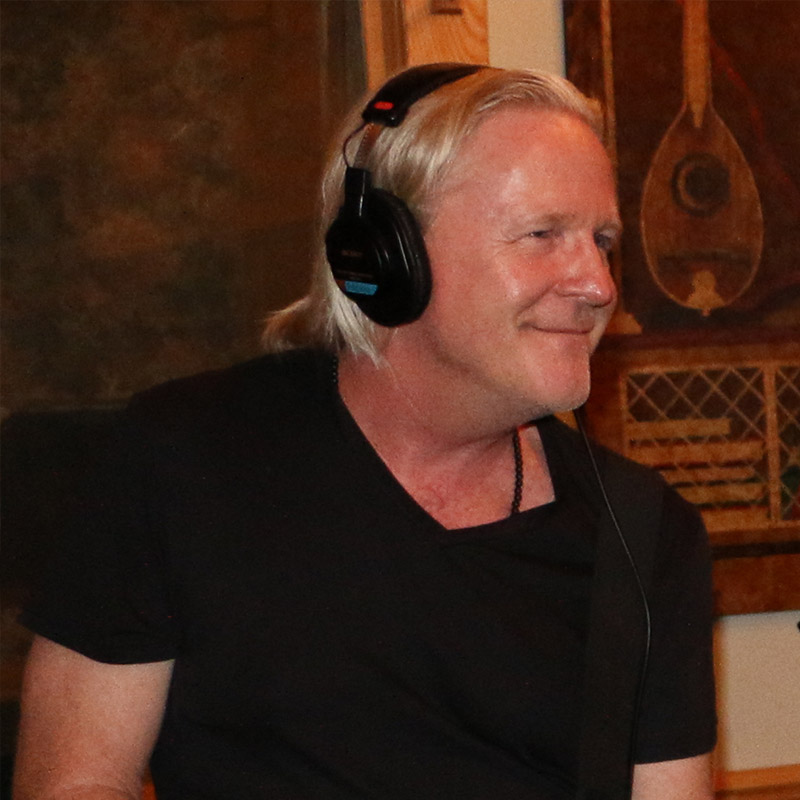 Carlos Tornes
Guitar, Songwriting, Voice Performance
Carlos is a guitarist, songwriter, producer and vocalist. He is a gold record recipient and was recognized by the Emmy Awards for composing. As a teacher he specializes in artist development for adult students looking to build skills in guitar, songwriting and voice performance. He has a music production degree from Video Symphony Pro School of Media Production in Los Angeles as well as a Protools Certification in music production from Avid. He's worked with Hollywood Records, CAA, Disney, PBS, and many other companies writing, producing, and developing talent. For more info visit www.creativemusiccoaching.com and www.chiliheadmusic.com.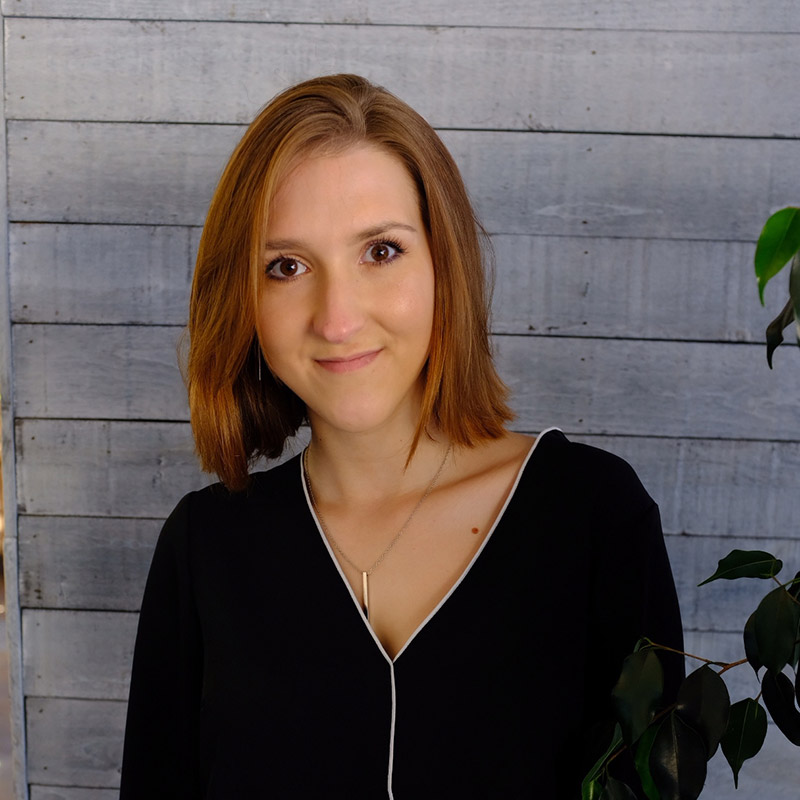 Olivia Gerns
Piano, Keyboards, Oboe
Olivia Gerns is a recent graduate of Chapman University, with a double major in Music Performance and Education. At Chapman, she was the winner of The Chapman Orchestra Instrumental Concerto Competition in 2016. Olivia toured with orchestras in Spain and Italy earlier in her career. Her teaching experience includes working as a woodwind and vocal specialist in the Orange and Las Virgenes Unified School Districts, and cultivating her own private studio for the past 9 years. Now, Olivia plays piano at venues in Los Angeles and Ventura counties, performing her own music and covering various artists. In addition, she is a published artist on iTunes, Spotify, Apple Music, and all other streaming platforms. With the piano being her first love at age 6, Olivia shares her passion for music with her students through a well-rounded curriculum. Her accomplishments in performing, teaching, singing, and songwriting, assist her in doing so. She is excited to be teaching at Instrumental Music!