INSTRUMENTAL MUSIC – Your 100% Independent, local dealer!
Instrumental music is proud to serve the Ventura County Area for all of your music needs! We offer top of the line products, at great prices… as well as many additional services such as lessons, service and repair. We have three conveniently located stores in the Ventura County Area, where you can pick up great deals on your favorite instruments.
In the age of big-box retailers and mega-webites Instrumental Music stands as your truly unique alternative to the impersonal, no-service, no-love world. Since 1979 our staff of musicians have built long-term relationships with our customers by offering competitive pricing and unbeatable service. Browse our site for information then drop by one our store and meet our people and actually try the gear out before you buy-it! At Instrumental; you get the guaranteed low prices you expect and the service you deserve.
Great in store deals, huge selection. Hear it, play it, take it home!
THE INSTRUMENTAL MUSIC STORY
In August of 1979 Instrumental Music opened for business in a small space in the San Fernando Valley, next to a record store. Over the past 40+ years, the company has grown to be one of the top 200 music stores in the USA. Instrumental Music is unique because it is run by musicians for musicians. Our real musical experience enables us to provide our customers with a curated inventory of great products from the best manufactures in the music industry. In addition to a great selection, we also offer guaranteed best prices, in-house service and private instruction by the area's finest instructors.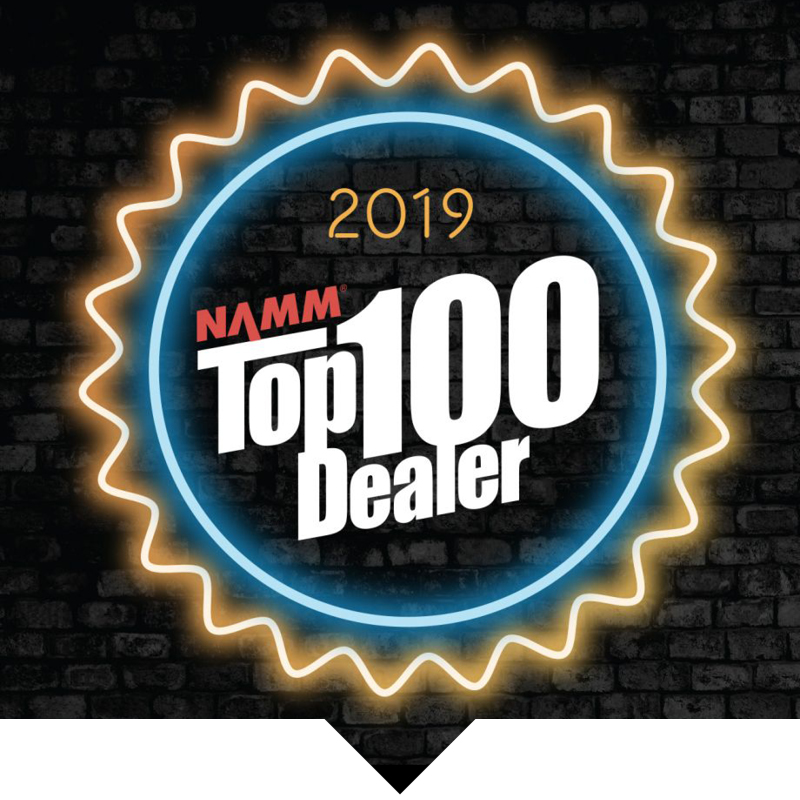 Here are some common myths about buying a musical instrument that we would like to clear up.
Myth 1. "Buying online is cheaper."
Reality: We are one of the nation's top 200 stores and can meet or beat any legitimate advertised price*.
Myth 2. "I save on sales tax when I get stuff online."
Reality: While it is true that some out of state firms do not collect California state sales tax on your behalf, you still have a legal obligation to pay sales tax on online product purchases. California relies on sales taxes to pay for emergency services, public works and schools. In addition, should you ever be audited you'll have to pay the sales tax due on the online purchase plus a 10% penalty and accrued interest. Don't take a chance! When you buy locally we collect and pay the sales tax due on your behalf. You should keep your receipt for proof of your tax compliance.
Myth 3. "I don't need to hear something before I buy it."
Reality: Really? Wow, from our experience no two guitars play or sound the same. By visiting our store you get the opportunity to feel, hear and play the instrument before you make a commitment. Nothing is more frustrating than opening a shipping carton only to be disappointed by the feel and sound of your new guitar or amp. You then have to deal with the hassle of shipping everything back and trying again. Why take the chance?
Myth 4. "Big box stores have a better selection."
Reality: A big box retail chain like Sports Authority or Big 5 do have vast inventories of stuff, but just try to find a $2000 mountain bike or a set of professional golf clubs. National chains are often run by large corporations seeking to maximize profits by carrying only a limited selection of the fastest selling items. Instrumental Music is 100% independent, run by musicians for musicians. We stock a wide selection of limited production, high-quality products you'll never find at a national chain. We hope you'll give us a chance to earn your business!
*A legitimate price is considered an item that is in-stock and available for shipment from an authorized dealership in the USA including shipping and handling costs. All credit programs are subject to approval by GE money.