Martin
Martin Guitars - In Stock in Ventura, Thousand Oaks and Santa Barbara!


Play it, hear it, take home your Martin guitar today!
At Instrumental Music we believe buying a guitar is a highly personal, emotional and physical experience. While the web may be a great starting point to learn about your favorite Martin guitar there is no substitute for sitting in one of our comfortable acoustic showrooms and playing a large number of guitars.

Our website displays a fraction of the Martin guitars we have available at any one of our three showrooms. If you are considering a Martin guitar purchase we highly recommend first visit one of our stores and experience for yourself the feel playability and tonality of the instrument. This guitar is a purchase that may last a lifetime - don't take a chance on buying something sight unseen. In addition to guaranteed best prices instrumental music also offers in-store service and adjustments as well as a friendly and knowledgeable staff to make your guitar buying experience fun and memorable.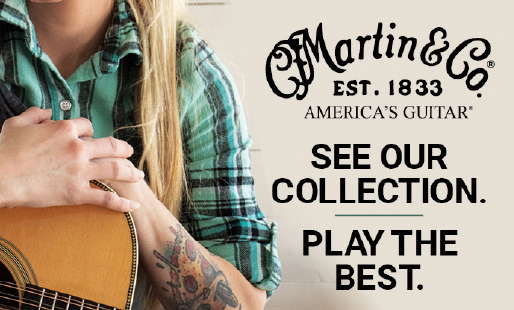 Martin's Finest Guitars, right here.
Instrumental Music is home to some of the finest Martin Guitars in the United States. We carry an exemplary inventory of rare and hard to find models like the D45, D42, OM42, and models from the 1930's Authentic series. Within our walls, you'll find maple body and one-of-a-kind custom shop guitars found nowhere else in the world and have the opportunity to experience their unique handmade beauty in our acoustic showroom.
Come try our inventory!
Only a small fraction of our selection is listed on our website. To see our full inventory, stop by the store and experience the unmatched tone of your next Martin Guitar in person, the way it should be.