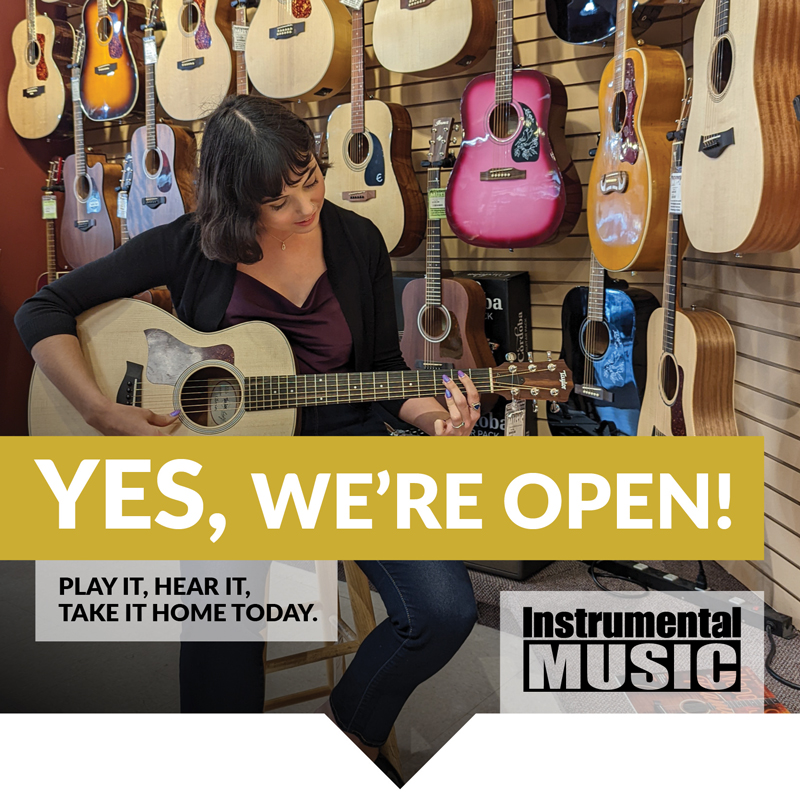 Our store is OPEN and we are still offering curbside-pickup and solo appointments!
Store hours are
Mon-Saturday 11:00 AM – 6:00 PM
Sunday 12:00 PM - 5:00 PM
In-Store Appointments:
Avoid the wait BOOK YOUR APPOINTMENT in advance!
Curbside Pickup Options:
Chat with us - Chat with our team via our website for store inventory questions and curbside-pickup. Our entire inventory is NOT listed on our website, so whether you need a new guitar, a set of drumsticks, recording gear or something else… we're on it. Chat hours fluctuate, we are typically available from 12:00-5:00 PM but you can always leave a message if we are offline and we will get back to you.
Email us – Email

[email protected]

let us know what you need and we'll get your order pulled and ready for curbside pickup.
Shop on Reverb - Shop our Reverb.com store and note your request for curbside pickup during checkout. Our staff will be in contact via phone or email for a time when you can curbside pickup the order.
Shipping Options:
Shop on Reverb - Order on our Reverb.com store or directly on our website and we will ship the item/s directly to your door.
Music remains one of the greatest sources of comfort during these challenging times. Keep exploring and expanding your passion, we can't wait to see what you're doing.