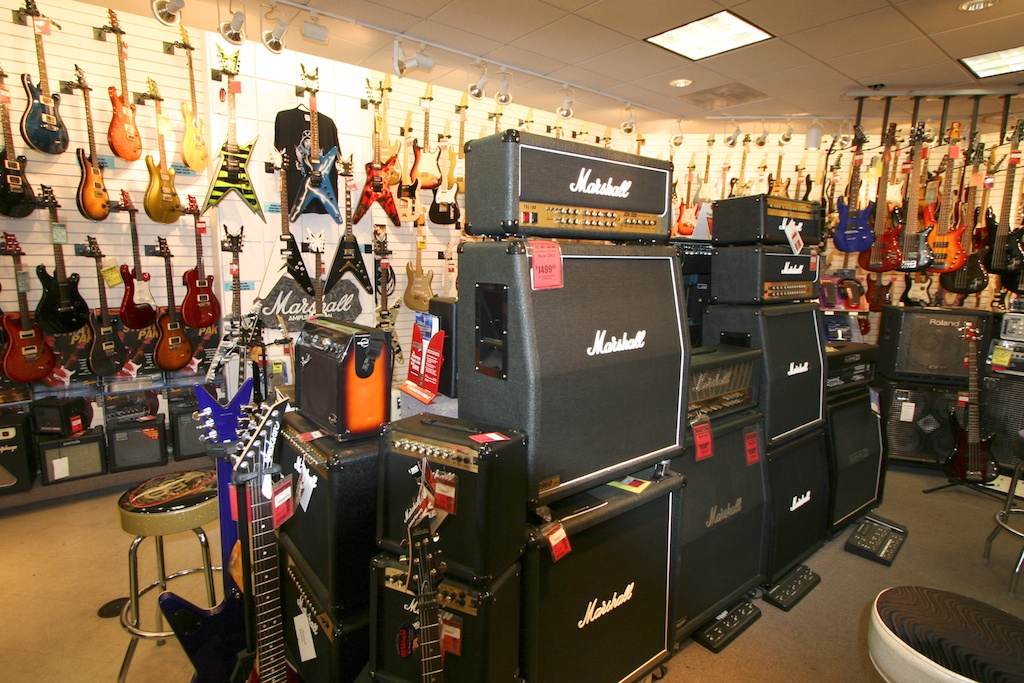 INSTRUMENTAL MUSIC SANTA BARBARA
Your Local Santa Barbara Music Shop
Instrumental music is an independent guitar retailer in Santa Barbara, California established in July 1979. Our Santa Barbara location is conveniently accessed on upper State Street across from Loreto Plaza. Parking is available in the rear of the store and at the hotel next door. The store has the central coast's best selection of Martin Taylor Gibson, Fender guitars and a large number of boutique amps.
In the age of big-box retailers and mega-webites Instrumental Music stands as your truly unique alternative to the impersonal, no-service, no-love world. Since 1979 our staff of musicians have built long-term relationships with our customers by offering competitive pricing and unbeatable service. Browse our site for information then drop by one our store and meet our people and actually try the gear out before you buy-it! At Instrumental; you get the guaranteed low prices you expect and the service you deserve.
Location Information
3328 State Street
Santa Barbara, CA
Music Lessons Offered!
COVID-19 Store Hours
Mon-Friday 12:00 PM – 6:00 PM
Sat 11:00 AM – 6:00 PM
Closed Sunday